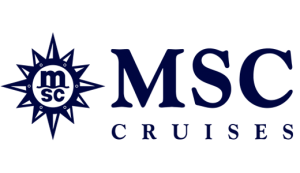 Job has expired
Jewellery Assistant Manager
Detailed Job Description

Start you new carrer now
JOB PURPOSE
The Jewelry Assistant Manager will provide leadership for the luxury retail shops to promote and model our high-end product as well our high quality retailing standards, continuously driving maximum sales results, excellent customer service, talent development, and engagement.
KEY RESPONSIBILITIES
•Coaches sale associates to exceed guest service rating expectations and validate by actively managing guest feedback according to established procedures in a professional and timely manner. Establishes effective target and goal setting standards;
•In partnership with Retail Luxury Watches and Jewellery department in Geneva ensures an effective and accurate marketing plan is in place;
•Collaborates with Retail Luxury Watches and Jewellery department in Geneva to develop merchandising and marketing activities appropriate for the itinerary;
•Provides appropriate feedback to ensure that the sales associates are following set guest service process and merchandise upgrading techniques to meet the guest's needs, improve their shopping experience, increase opportunities for purchasing and maximizing sales;
•Is the Luxury Retail Representative at initial cruise meetings including: host meetings, staff presentation, daily event program, hosting and announcing all the luxury Jewels & watches offer brands and products;
•Organizes private viewing, special events, private sales for Yacht Club passengers;
•Organizes special selling events on board, viewing times, issuing invitations, liaising with On Board Director;
•Authorizes all merchandise received onboard and maintains inventory according to receiving policy and procedures;
•Ensures that merchandise is properly displayed and priced at all times;
•Supervises cash registers and is responsible for processing payments;
•Maintains proper performance documentation including detailed performance reviews, action plans, and corrective action;
•Complies with all procedures as provided by loss prevention.
JOB REQUIREMENTS (skills, competencies, experience)
•Strong verbal and written communication skills, with proven ability to speak in public in English and in at least a second language between the following ones: German, Italian, French, Spanish, Portuguese, Russian, Chinese , according the canvas of the ship destination;
•Ability to learn and transfer solid product knowledge;
•2 years in the previous position in Luxury Jewelry & Watches or coming from a real competitor in the same position, at least . Previous experience on cruise lines is a plus;
•Strong PC Skills using Microsoft applications such as Word and Excel.

VISA REQUIREMENTS (if any)
Possess a valid passport and when possible a seaman book copy.