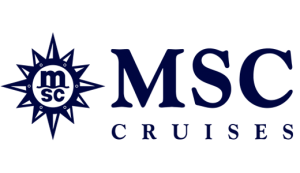 Job has expired
Detailed Job Description

Start you new carrer now
DOCTOR
BUSINESS AREA: DECK
LINE MANAGER: STAFF CAPTAIN

JOB PURPOSE
In accordance with the department policies and standard procedures, the Doctor's main task is to provide a high quality and professional medical service for guests and crew members. Having exceptional skills and knowledge ensuring no outbreaks occur on the ship.

KEY ACCOUNT-ABILITIES
• Ensure safe and high-quality patient care
• Provides high quality medical assistance and minor surgical interventions as required for guests and crew members;
• Ability to work part of the multi-disciplinary team to ensure best care for patients;
• Maintain a positive workplace culture;
• Advises medically wise and reports directly to the Master or Staff Captain of any emergency case requiring shore side attention or intervention unavailable on board;
• Complies with all local, international and specific CDC-related medical procedures and regulations related to GI, ILI and infect o-contagious diseases;
• Assists relevant authorities for port inspections;
• Supervises all his/her Nurse staff tasks;
• Ensures that the Medical Center is always well stocked, and inventory updated in MMS/SeaCare system;
• Oversee the administration and safekeeping of all medications and drugs in accordance with regulations and Company policy;
• Document in the patient's medical records the nature of the consultations, past medical histories, physical examination findings, diagnoses and differential diagnosis, ensuring the confidentiality of the patient at all times;

QUALIFICATIONS (skills, competencies, experience)

• Fluent English, oral and written. Any additional European language is considered an advantage (Italian, Portuguese, German, Spanish and French);
• Internationally recognized University degree: Bachelor's in Medicine;
• At least 5 years in post grad Emergency/ICU or Family Medicine or Internal Medicine plus one of the followings:
At least 1-year Emergency Cardiovascular Care
At least 1-year experience in the Coronary Care
• At least 1-year of ACLS clinical interventions;
• At least 1-year performing clinical interventions in PALS and ATLS;
• Holds a current Practicing Registration in good standing;
• Valid Advanced Cardiac Life Support, Advanced Life Support or an equivalent certification;
• Valid Pediatric Advanced Life Support or an equivalent certification;
• Valid Advanced Trauma Life Support or an equivalent certification;
• Sexual Assault training valid for International standards (CVSA);
• Solid experience in advanced care. Ex: sedation procedures, defibrillators, ventilators, patient monitors, sterilizers, etc.;
• Fundamental knowledge of all Sanitation Standards relating to medical requirements;
• Sound knowledge of responsibilities in relation to Food, Water and Air Safety;
• Computer literate;
• Experience in team management and ability to work well in a team;
• Ability to work well under pressure;
• STCW95 certification is compulsory (Basic firefighting, personal survival techniques, elementary first aid, personal security and social responsibility).


VISA REQUIREMENTS (if any)
• Possess a valid passport and when possible a seaman book copy.

In the course of our recruitment and selection process, we may make your Personal Information available to third parties such as recruitment agency, intermediaries and other business partners.